How to Apply to College Credit Plus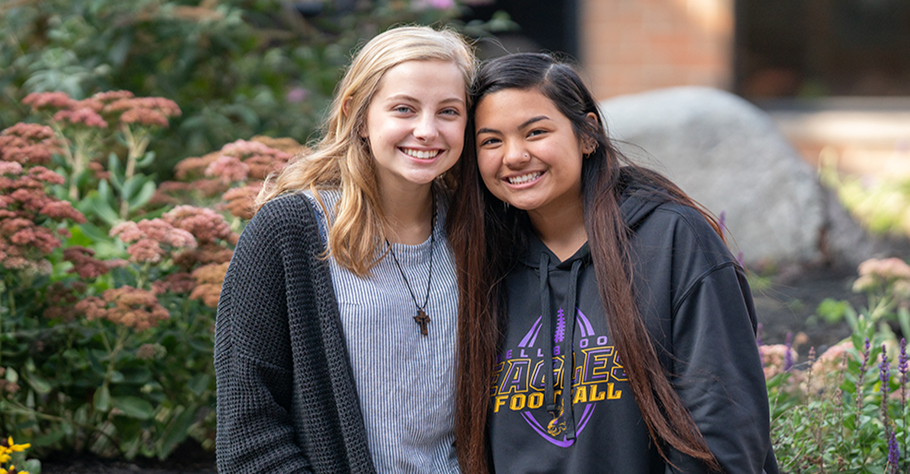 Steps to Apply:
Step A : Complete Intent to Participate Form
Meet with your high school counselor and let them know you want to participate in CCP. They will instruct you on how to complete this form and return to the school.
Attend a private school or are homeschooled?
The intent Form is now part of the funding application. You will submit this when you submit your funding application.
Step B : Complete the Sinclair ONLINE Application
Go to apply.sinclair.edu and click College Credit Plus (CCP)
Create an account, log in, input all the needed information and submit the application.
Step C : Sinclair reaches out to the high school for approval
Sinclair sends your application information to your attending school for approval.
** If you are homeschooled or attend certain schools, you may have to complete an authorization form to obtain your school's approval. This form will be emailed to you when you submit the Online Application.
Step D : Student Receives Application Processed Email and Mail Letter
Once Sinclair receives approval from the high school (or the fully signed Authorization form), the application is sent to be processed.
Students will receive an email once the ID number and Sinclair username has been generated and a letter is mailed shortly after with the student's next steps.
If testing is needed students will receive information on testing with the mailed letter.
Step E : Homeschool/Non-Public State of Ohio Funding Application
Students that are homeschooled or attend a private, non-public school are required by the State of Ohio to complete an application each year for Funding to cover tuition cost for CCP courses.
This application is due April 1st of each year. Follow the process on how to complete the following application of CCP Homeschool / Non-Public State Funding Application.
Final Step :
The final step for students after qualifying for CCP will be to complete the State Required CCP Mature Content Questionnaire (information on how to complete will be included in your CCP Acceptance email & letter) and the Sinclair CCP New Student Orientation. The orientation will give you all the information you need to know about CCP at Sinclair, how to register for courses, how to see an Academic Advisor at Sinclair and so much more.
Have more questions? Contact an College Credit Plus Coordinator who works directly with your school district.
COVID-19 ELIGIBILITY REGULATIONS information on CCP rules for the for the 2021 - 2022 academic year.
CCP Eligibility Steps
Step 1 : Can I participate in CCP?
Students must prove that they are "college ready" before they are able to participate in College Credit Plus. Test scores are used to determine a student's college readiness. The chart below outlines the scores required to be eligible for CCP.
Chart displaying scores requirements for CCP eligibility
1
College Ready score on the ACT or SAT
ACT: English ≥ 18 / Math ≥ 22
SAT: Reading and Writing ≥ 480 / Math ≥ 530
2
College Ready score on college placement test
At Sinclair:
Wrikeplacer ≥ 5
ALEKS ≥ 46
3
Score within the Standard Error of Measure AND GPA > 3.0 OR High School
Select the link for the chart of SEM score ranges for each placement or standardized test
CCP ASSESSMENT SCORE REPORT
Step 2 : What classes can I take?
Once a student has proved they are college ready by a test score, students can now look at their Course Selection
Level I Classes
College Credit Plus students must start with Level I courses for their First 15 credits (usually 4-5 classes). Once a student completes 15 credit hours they may move onto Level II Courses.
Check out all of the level I Courses at Sinclair.
Unallowable Classes
There are courses that are never permitted to take via CCP at any time. Those courses include, remedial courses, PE courses, courses with one on one instruction, high fee courses and some others. Please view the link above for a full list of these courses.
Sinclair Placement Testing is NOW AVAILABLE In Person & Remotely.
In Person and Remote testing is available to CCP students who have a fully processed application and a Sinclair ID number. You must have your Sinclair ID number and username to take the placement tests. Please make sure you have these with you when come to a campus or schedule your testing appointment.
See the Sinclair Testing Center website for more information on IN PERSON testing
REMOTE PLACEMENT TESTING INSTRUCTION SHEET
WritePlacer and ALEKS remote testing is now available.
Students must schedule an appointment 48 hours in advance to take any placement test.
Below are the equipment requirements to test remotely:
Windows or Mac computer or laptop.
Webcam & microphone/headset.
Chromebooks, cell phones, tablets and IPads cannot be used.
See the link below to schedule your appointment
PLACEMENT TEST APPOINTMENT LINK
*Students who have Assessment scores below college-ready, but within a specific Standard Error of Measure (SEM), may qualify using high school GPA or high school recommendation. See your CCP Coordinator or the State of Ohio Higher Education website www.ohiohighered.org for more information.
Please see 5 Things You Should Know About CCP for more information on CCP Program and Course Eligibility.
Access the Manual for College Credit Plus Funding Application to assist with applying for CCP tuition funding for Homeschool and Non-Public school students.

The CCP program is for Ohio Residents. Ohio residents who intend to participate in CCP must file a Letter of Intent with their local school district/or the State of Ohio Higher Education each year.

Students who are not Ohio Residents are not eligible for the CCP Program. Though non-Ohio Residents cannot participate or receive funding, they may be able to enroll in college courses at the applicable non-resident or international tuition rate. Contact the CCP Office for details.

Students who are eligible for the CCP Program are funded for a specific number of credit hours as determined by a state-provided formula. The families of students who register for additional credit hours are responsible for tuition and fees incurred by students who exceed the approved number of credit hours.

Students with a documented disability or are on an IEP and would like to see if you qualify for testing accommodations, please contact Accessibility Services.