What We Do
Overview
Provides holistic coaching/advising and recommend interventions to assist opportunity youth towards the completion of their education/career and personal goals.
Provides case-management with the student by checking-in with student on a montly bases until he/she graduates.
Accurately interpets, applies and clearly communicates the high school academic re-engagment requirements, proccesses and policies.
Reviews and recommends resources and referrals for academic re-engagement actions as defined by policies and procedures of the divison and the College as appropriate.
Consults with school districts, partner schools/programs and community organizations to ensure accurate information is communicated and proccess completed in relation to school re-engagement.
Get Started
Call 937-512-FAST(3278) to learn about partner schools or other options
Schedule an appointment with our academic coach via phone or submitting the "Contact Us" form below
Scheudling options

Phone
Virtual (via Zoom)
In-person

Provide requested documentation for student at appointment (for in-person appointments ONLY)
Birth certificate

Proof of residency(ex:recent DP&L bill)
Transcript (showing student's current GPA)
Shot records
Select an educational provider and complete registration
Complete assessments as needed (Math & Reading AND Resiliency) (for in-person appointments ONLY)
• Attend selected school's orientation
Assessments
As a part of our re-engagement model, we administer assessments to identify our clients academic and social-emotional strengths, needs, barriers and risk factors.
Renaissance Star Assessment
The STAR Reading and STAR Math are standardized, computer adaptive assessments created by Renaissance Learning Inc., for use in K-12 education. Each is an assessment of a skill (reading practice, math practice and early literacy respectively) that cna be used any number of times. The STAR assessments are used in over 37,000 schools makring it the most widely used computer-adaptive in the U.S.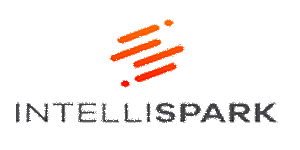 Events & Opportunities
Professional
Mentoring & Re-engagement Summit (information coming SOON)
Parents/Families
ESOL Students
Taylor Scholars Program
Every student that comes through the Fast Forward Re-engagement Center is eligible to become a Taylor Scholar. All Taylor Scholars must attend Summer Bridge at Sinclair.