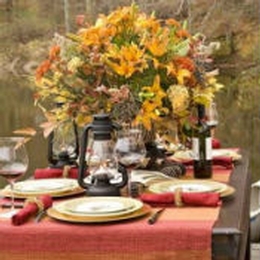 The Sinclair Culinary Competition Team is hosting a dinner on Wednesday, November 1 at 6:30 p.m. in the Tartan Terrace Restaurant on the 4th floor of Building 13.
The event is to raise funds for team training and to attend competitions.
MENU
Mixed green salad with Dried Cherries, Bue Cheese , & Candied Walnuts
Creamy Roasted Squash Soup with Toasted Pumpkin Seeds &Thyme
Poulet Saute a Al Bourguigonne (Supreme of Chicken stuffed with bacon, mushrooms, pearl onions and red burgundy) with Potato Anna and Glazed Root Vegetables
Gingerbread with Homemade Vanilla Ice Cream & Bourbon Sauce
Assorted Breads
Soda, Water, Tea and Coffee
Cost to attend is $30.00 and reservations are required.
For more information or to secure a spot at this special event, email Mary Ramsey or call 512-2574.