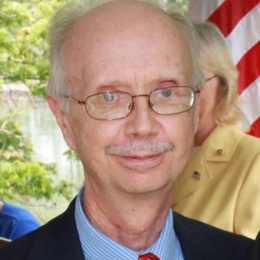 Sinclair Community College is proud to recognize alumnus Robert A. Kincses for receiving a 2020 Philo Festival of Media Arts Award. Kincses took top honors in the Arts/Cultural Awareness (Nonprofessional) category for his documentary, "The University of Dayton: The Hanley Sustainability Institute." Kincses produced the documentary at the Miami Valley Communications Council (MVCC). It explores the integration of science and art academic disciplines to create sustainable principles for our region.
The 2020 Festival of Media Arts Awards recognize excellence in cable programming within the Ohio, Indiana, Kentucky, and Michigan region. The award winners will be honored at the Alliance for Community Media Central States Region's 2020 virtual Philo Ceremony in Grand Rapids, Michigan on October 29, 2020.
Kincses graduated with honors from Sinclair in 1991 with an associate degree in Liberal Arts. While at Sinclair, he was a member of the Honor Society and Phi Theta Kappa. He went on to study Natural Sciences and Computer Science at the University of Cincinnati. While at the University of Cincinnati, Kincses was a member of the Honor Society and the Golden Key National Honor Society, the world's largest collegiate honor society for graduate and undergraduate students.
Kincses is a veteran of the US Marine Corps, Vietnam Era, having been awarded the Navy Achievement Award and Medal signed by the Secretary of the Navy along with a letter from the Commandant of The United States Marine Corps, a four-star general. In 1997, Kincses received the Department of the Air Force Outstanding Civilian Career Service Award. He served on the Sinclair Alumni Association Board from 2006 to 2009, and served on the American Veterans Heritage Center Board of Trustees from 2008 to 2015. In 2007, Kincses received the Sinclair Alumni Association Service Award. Kincses was inducted into the Ohio Veteran's Hall of Fame in 2014 and was recognized for his work on the restoration of the historic gardens at the Dayton VA Medical Center.
Kincses was also instrumental in establishing the Joseph Guy LaPointe, Jr. Memorial Veterans Scholarship Fund through the Sinclair Foundation. The fund provides support to military veterans who attended Sinclair Community College. To support the fund, visit give.sinclair.edu.
September 14, 2020