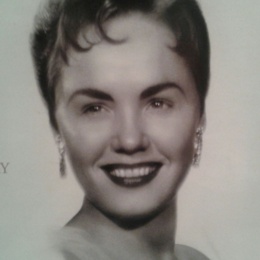 Norma Hauer of Kettering, Ohio never stopped learning. That was abundantly clear when she enrolled in the nursing program at Sinclair Community College while in her 70s. She was a straight A student, earned certificates in medical office and transcription, and attended classes into her 80s. Mrs. Hauer passed away on November 16, 2020 at the age of 89. Her memory and influence will endure as a result of a new scholarship established by her family through the Sinclair Foundation. The Norma Hauer Memorial Scholarship will benefit economically disadvantaged student nurses enrolled at Sinclair.
"From an early age, our mother recognized the value of education and, as a result, she became a lifelong learner and enthusiastically shared her love of learning with others," said her daughter Patsy Hauer.
"While attending Sinclair Community College, mom found such joy in tutoring and mentoring students. She will continue to inspire with this scholarship," added daughter Shary Hauer.
Norma is survived by her beloved husband of 64 years Gerald (Jerry) and children Shary, Michael (Nancy), James (Kathleen), William, Nancy, Patsy, (Francisco Engelhardt), six grandchildren, and two great-grandchildren.
Jerry Hauer is a former member of the Sinclair Community College Board of Trustees. The family business, Hauer Music, has been a fixture in the Dayton region for over 80 years and is one of the largest music stores in the nation.
"Mrs. Hauer's passion for education will continue to change lives for the better. The Sinclair Foundation is honored to support the Hauer family in their gracious efforts to provide this scholarship to nursing students," added Zachary J. Beck, Chief Development Officer – Sinclair Foundation.
To support the Norma Hauer Memorial Scholarship Fund, you can call 937-512-2510 or visit https://give.sinclair.edu/NormaHauer.
The Sinclair Foundation's mission is to keep higher education accessible through student scholarships and to help Sinclair remain among the nation's leading community colleges. To learn more about multiple scholarship opportunities, visit https://www.sinclair.edu/giving/.