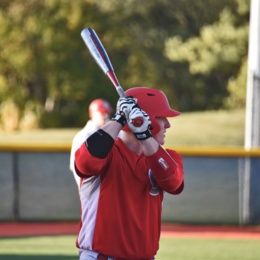 Dayton, OH – In an announcement released May 29, 2019 from the Ohio Community College Athletic Conference (OCCAC), Sinclair Community College has been named the 2018-19 OCCAC All-Sports Award winner.
The award is tallied by issuing points to schools based on their place of finish in each OCCAC-sponsored sport and dividing that total by the number of sports at each respective school. Conference champions earn 10 points, second place earns nine and so on. Ties are divided (i.e. - a two-way tie for second place would result in both schools receiving 8.5 points; a three-way tie for second would give each team 8.0 points).
After finishing second last year and third the year before, Sinclair finally broke through and captured its first All-Sports award since 2007-08. This is the third time in OCCAC history Sinclair has earned top honors in the conference, 1997-98, 2007-08 and 2018-19.
In what would be considered a banner year for the Tartan Pride, the student-athletes and coaches posted great accomplishments in all the three C's (Classroom, Community Service & Competition).
With 26 OCCAC All-Academic honorees this past fall, Sinclair should pass that mark this spring and will nominate 14 NJCAA All-Academic individuals. This spring Sinclair also boosted a record number of student-athletes graduating and transferring to 4-year institutions.
Throughout the academic year, each team volunteers time with different organizations and charities as part of the three C's. Even before classes start, the volleyball team volunteered at the Mud Epilepsy Volleyball tournament as well as the softball team parked cars at Runway Fest at the Wright Bros airport. An annual event for the baseball team, they will show up in force at the Community Blood Center to donate blood during their annual drive to save lives and to make a difference. As well as the women's basketball team will spend time at a local elementary reading to students and the men's basketball team will spend their Thanksgiving Day at the Feast of Giving serving dinner to an estimated 6,000 annual visitors. These are just a few of the many projects the Sinclair student-athletes are involved with throughout the year.
On the field of competition, Sinclair achieved a number of victories and honors. An impressive year with three out of the five sports winning a conference championship, three out of the five coaches being named Coach of the Year and two teams advancing to national tournament play. "This is a great honor and achievement earned through the tireless efforts of our student-athletes and coaches to excel in the classroom, community service and competition," Jeff Price, Sinclair Athletics Director, said.
For more information about Sinclair's athletics programs, visit www.sinclairathletics.com.