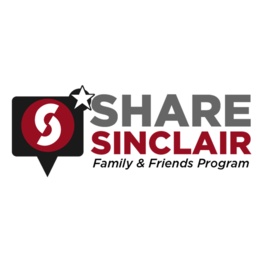 Sinclair Community College is launching ShareSinclair, an exciting new program that calls on thousands of alumni, faculty, staff, and community members to share experiences and resources with prospective students.
"There is no better champion than those who have achieved their education and career goals at Sinclair College or those who currently work here," said Dr. Scott Markland, Senior Vice President for Student Development – Sinclair Community College. "Sinclair has a proven track record of success in helping students graduate and attain their career goals. ShareSinclair allows us to engage with potential students and encourage them to explore all that Sinclair has to offer."
Since the program was launched last month, more than 300 alumni, faculty, and staff have signed up to be ShareSinclair MVPs who receive a packet of information and materials to help tell the story of Sinclair College to prospective students.
"Sinclair College has hundreds of academic pathways for students to begin and complete their career and educational goals, but the challenge is finding innovative ways to spread the word. ShareSinclair MVPs can introduce individuals to our state-of-the-art facilities and programs and help recruit the next generation of Sinclair students," added Dr. Markland.
To learn more about ShareSinclair or to become a ShareSinclair MVP, visit our website: