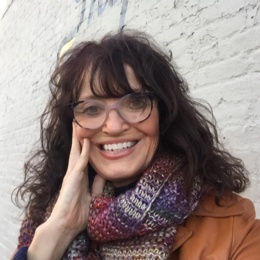 Sinclair Community College is proud to announce that Dr. Katherine R. Rowell, a professor of sociology, has been awarded a 2022 Mellon/ACLS Community College Faculty Fellowship.
The Mellon/ACLS Community College Faculty Fellowship program offers faculty teaching at two-year colleges support for research projects in the humanities and interpretive social sciences. Launched in 2018 with the support of the Mellon Foundation, this four-year initiative administered by the American Council of Learned Societies (ACLS) has recognized the vital and diverse contributions of more than one hundred community college faculty to humanistic research and teaching.
Dr. Rowell has been recognized as one of 30 awardees, who will each receive $40,000 to advance their projects, many of which include research, community engagement, and pedagogical dimensions. The fellows also will participate in a multi-day convening hosted by ACLS that brings current and past awardee cohorts together with academic leaders to share perspectives from their work.
Dr. Rowell's research project, "Eviction and Children: Locked Out and Left Behind," explores the long-term devastating effects of housing insecurity on the well-being of children. Dr. Rowell uses community eviction data and interviews with children ages 8-13 in Dayton, Ohio.
"It is a tremendous honor to be awarded the prestigious 2022 Mellon/ACLS Community College Faculty Fellowship that will allow me to further explore a growing problem in the Dayton region and in communities throughout the country. The goal is to bring children's lived experiences and voices with eviction to academe and the broader community through a yearlong public sociology project to increase community awareness," said Dr. Rowell.
Dr. Rowell's project activities include hosting a national exhibit on the problem of eviction, supporting a community storytelling and dialogue to create a book, and produce a documentary on childhood eviction and housing insecurity. This public project and research support efforts towards more child-centered housing policies in the United States and adds to the larger global discussion on children's rights.

"ACLS is proud to have led this singular program, which has supported exceptional faculty working at community colleges across the country," said ACLS President Joy Connolly. "The commitment of these fellows to bringing vibrant humanistic inquiry into the undergraduate classroom is exemplary, and we look forward to drawing on their experience and expertise as we develop new opportunities to support scholars in the humanities and interpretive social sciences."
Dr. Rowell was awarded the 2005 Outstanding Community Colleges Professor of the Year by the Carnegie Foundation and Case Foundation. She has taught at Sinclair Community College since 1996.