Corrections Officer
CJCO.S.STC
Short-term Technical Certificate - 24 Credit Hours
Division: Business and Public Services
Department: Criminal Justice Science
Effective as of Fall 2019

Gain the necessary skills to start your entry-level career in local and state correction facilities or price prison corporations. With Sinclair's new 100% online FlexPace course option, you can complete this program at your speed and be on your way to an exciting career in corrections!
Questions about this program? Contact us
Please contact the Criminal Justice Science Chair, Jenna Beck at 937-512-2616 or by emailing jenna.beck@sinclair.edu.
Sinclair also has the option for you to grow your corrections education further with 2 embedded certificate options in the Corrections Associate degree, which is 60 credit hours.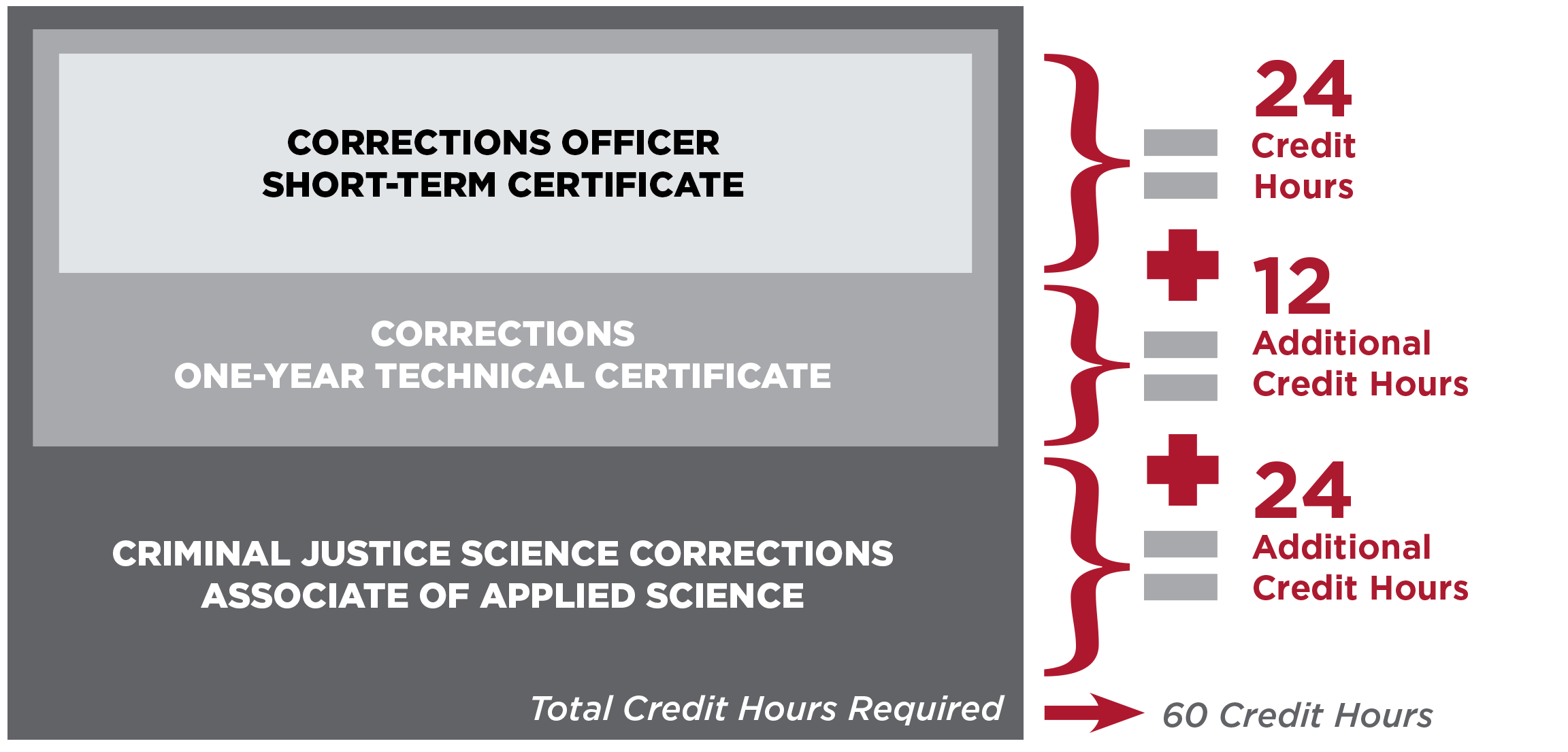 What is the program about?
This certificate is designed to provide the student with the basic skills necessary for entry-level employment as a corrections officer. All courses can be applied to the Associate of Applied Science Degree in Corrections.
Program Outcomes
Communicate and empathize with the clients both verbally and nonverbally.
Explain the basic rights of the offender within the Ohio legal and corrections system.
Explain the legal process and the justice system and the role of corrections in this system.
Career Opportunities
The Corrections Officer Certificate will prepare students for a broad range of careers in local and state correctional facilities in addition to private prison corporations. The Ohio Department of Rehabilitation and Correction on the Ohio Employment site has a continuous posting for the position of Correction Officer throughout Ohio. Many local sheriff's office and municipal jails using civilian jailers often have continuous needs for correction officers.
Additional Information
This program is available in the following formats:
- View the Master Syllabus - View the Course Schedule
This information is for planning purposes only. Sinclair College will make every effort to offer curriculum listed above but reserves the right to change, add and cancel curriculum offerings for unforeseen circumstances.