Home Health Aide
HCA.S.STC
Short-term Technical Certificate - 7 Credit Hours
Division: Health Sciences
Department: Allied Health
Effective as of Fall 2021
A Rewarding and In-demand Career Field
Sinclair Community College has partnered with Health Care providers and Home Heath agencies to fill a growing need for trained individuals in the Miami Valley Region. Our region's home health care agencies are looking to hire well trained professionals that can be employed immediately in the homecare setting providing home health aide services.
Jobs Available for Immediate Hire
The Home Health Aide short-term technical certificate is designed to be completed after taking 2 courses, ALH1120 - Nurse Aide Training and ALH1250 - Healthcare Navigator Practicum. The Healthcare Navigator Practicum course is designed to allow the student to obtain experience within a home care setting. After successful completion of the program, Sinclair works with connecting the students to hiring employers and open job opportunities in the Dayton area. Job position are typically full-time with benefits, and they can be applied to a degree if students want to continue their education further and obtain their State Tested Nurse Aide (STNA) credential.
View Fidelity Health Care's job opportunities here.

Other region employers hiring include: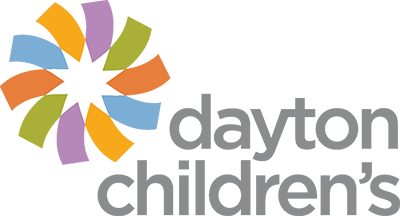 What is the program about?
The Home Health Aide certificate prepares students to perform the basic skills necessary to provide personal care services and activities to elderly, convalescent, or disabled persons in the home of patients or in a residential care facility. Students will be able to demonstrate basic nursing care and the skills required to promote health and healing for patient, as well as implement nursing care that decreases risks and follows safety procedures. Upon completion of ALH 1120, Nurse Aide Training, students are eligible to sit for the State Test for Nurse Aide Training to become a State Tested Nurse Aide (STNA).
Program Outcomes
Demonstrate knowledge of scope of practice of a home care aide.
Demonstrate skills in documentation of service provision.
Demonstrate basic nursing care and the skills required to promote health and healing for patients in an acute care setting.
Recognize basic verbal and non-verbal therapeutic communication techniques and strategies necessary for inter-professional healthcare communications.
Career Opportunities
Career opportunities for Home Health Aide include, but are not limited to, hospitals, home health care, long-term care and rehabilitation centers.
Credentials
State Tested Nurse Aide is preferred, but not required. (They can complete ALH 1120, not get their STNA, and still be employed with this certificate.)
- View the Master Syllabus - View the Course Schedule
This information is for planning purposes only. Sinclair College will make every effort to offer curriculum listed above but reserves the right to change, add and cancel curriculum offerings for unforeseen circumstances.