Diversity on Campus
---
---
Upcoming Diversity Events
In person diversity events have been canceled due to COVID-19. Available are remote diversity events. Or attend a podcast, TED Talks, or webinar!
All events are located on Sinclair's Dayton Campus and are free and open to the public unless otherwise noted. Click here for driving directions to Sinclair's Dayton Campus and for parking information.
---
Podcasts:
TED Talks:
Webinars:
---
Diversity T-Shirts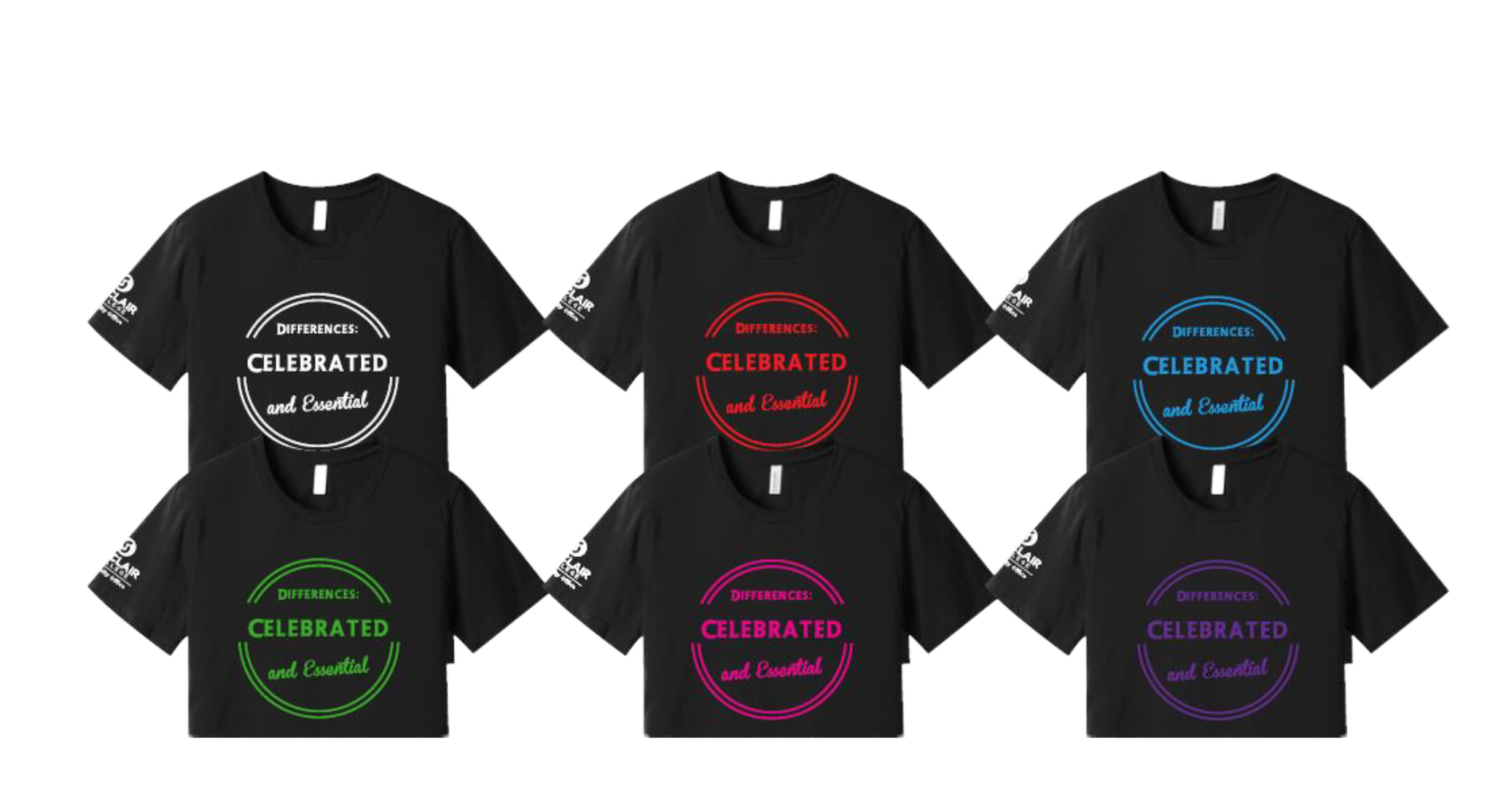 ---
2020 NIA Award Winners
Congratulations to the following people who were honored at the Celebration of Purpose NIA Awards and GospelFest held on Friday, February 28:
Staff Award: De'Shawna Yamini

Student Award: Daniel Peoples, III

Faculty: Vonya Lewis-Thornton

Diversity Champion: Melissa Ward

Community Service: Jenell Ross
The NIA Awards Ceremony is held annually to showcase, celebrate and nurture achievements in creative arts, academics, mentorship, and leadership by Sinclair staff, faculty, students and community members. NIA is one of the highlights of Sinclair's African-American History Month observances.
31 Days of Women 2020
Congratulations to the 31 Women of Sinclair recognized in 2020 who help make Sinclair the great place that it is.
We encourage you to see the diversity in all of the women presented and think about how the world could be so much better if we celebrated and supported women on a consistent basis.
The following is a list of the 31 Women of Sinclair recognized in 2020:
Marita Abram
Rahme Ashour
Margaret Bailey
Joyce Barnes
Kandise Bobo
Carol Bonner
Nika Commodore
Michelle Cox
Jennifer Custer
Angela Fernandez
Gracie Gregory
Amy Hartman
Becky Jantonio
Deena John
Candi Jones
Sonya Kirkwood
Annette Koronowski
Valerie Mayfield
Melissa McCarthy
Julie McDaniel
Gina Mills
Dara Moore
Jadine Rafi
Dawna Remecus
Susan Smith
Sandy Specht
TyAnn Stewart
Jennifer Tallman
Renata Waters
Korrin Ziswiler
---
What Matters Most
Our Goals, Values and Beliefs
BECAUSE WE DO NOT WALK IN THE SAME SHOES... WE HAVE DIVERSE NEEDS
Mission:
Sinclair College strives to see and acknowledge each student, faculty and staff member as an important contributor to our belief in equity for all.
Vision:
Sinclair will be viewed as an institution that is welcoming to all, as evidenced by a climate of acceptance and inclusiveness among faculty, staff and students. Everyone will understand the importance of cultural competency and embrace their role as global citizens.
Values:
Differences celebrated and essential to our success
Respect for every individual
Excellence in all that we do
Accountability for our roles, responsibilities and actions
Environment of support and inclusiveness
We Will:
Work to cultivate and maintain a diverse, inclusive and equitable campus climate for everyone who chooses Sinclair as a destination to study, work or meet.
Strive to attract, retain and graduate a diverse student body, representative of the communities we serve.
Strive to attract and retain a diverse and culturally competent staff and faculty that is representative of the communities we serve.
Set the standard, provide the support and drive individual accountability to everyone within Sinclair for respecting and contributing to an environment that is diverse, inclusive and equitable in its treatment of all people.