Mobile Apps
Sinclair Mobile is the official Sinclair Community College mobile app. Sinclair Mobile provides students with convenient access to commonly used campus resources. Students have instant access to their schedule, email, grades, social media and more.
Support
If you experience problems using the Sinclair Mobile app, please contact the Sinclair Technical Help Desk.
Full Features
New look and feel
Single sign-on
Push notification
Student email
Access to Financial Aid information
Make payment on tuition and fees
Improved course lookup
Functionality to register for class
View grades
Social media enhancements
Marketplace nutrition information
Important phone numbers
Improvements to events and news
---
OTHER MOBILE APPS
Hope Link
Sinclair's Hope Link app provides guidance for supporting a friend in need, suicide prevention, or coping with mental health challenges. With the "My Support Network" function, users can create a customized collection of just those contacts they especially want to quickly access and reach out by phone or text during difficult times.

Hope Link also provides easy and centralized access to potentially life-saving resources and services offered on campus and in the community, including crisis hotlines. The Hope Link app is designed for students, parents, friends of students, faculty and staff. The Hope Link app better prepares people to help a friend, loved one or themselves.
Brightspace Pulse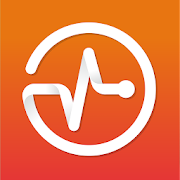 Brightspace Pulse app provides students to stay connected and on track with your Brightspace courses. It gives you one easy view of course calendars, readings assignments, evaluations, grades and news.
Real-time alerts will let you know when classes are cancelled, rooms are moved, or new grades are available. The schedule view and weekly visualization enables you to quickly at a glance view what is due today, this week and upcoming across all your courses. Acquire more information.