Elementary Education
ELEE.S.AA
Associate of Arts - 61 Credit Hours
Division: Liberal Arts, Communication and Social Sciences
Department: Education
Effective as of Fall 2019
Start at Sinclair with your associate and transfer to a four-year university with a seamless path to pursue a Bachelor of Science in Business.
Elementary Education offers you a wide educational foundation for success in many business career fields. Students completing this associate can expect to be prepared to work as a teacher in grades K-3. Go on to get your bachelor with the ability to choose how you want to focus your education degree into Early Childhood Education, Elementary Education, Language Interpreting for the Deaf, and Sport and Recreation.
You will learn critical thinking skills, problem-solving skills, communication and understanding the concepts of theories, terminology and practices related to education,
Questions about this program? Contact us!
Still have questions? Please contact the Education Department at 937-512-2722 or by emailing phyllis.adams@sinclair.edu. Need help enrolling at Mason call 513-339-1212 or by emailing at mason@sinclair.edu.
What is the program about?
This Associate of Arts degree program in Elementary Education is designed to serve as a transfer degree for those students interested in teacher education in grades K-3. All courses in this degree are Ohio Transfer 36 (OT36) courses or Transfer Assurance Guide (TAG) courses and are designed to transfer seamlessly to any state (and some private) Ohio colleges and universities and to apply toward a baccalaureate degree in Early Childhood Education. As part of this degree program, students must complete the requirements of the Ohio Transfer 36 in order to graduate.
Program Outcomes
Demonstrate an awareness of the needs of individual students based on their cultural, lingual, and socio economic status.
Demonstrate skills in critical thinking, computer literacy, information literacy and values/citizenship/community.
Demonstrate knowledge of exceptional students and a basic understanding of how to differentiate instruction to meet the needs of this population.
Demonstrate knowledge and understanding of the concepts, theories, terminology, and practices related to education.
Career Opportunities
This degree will serve as a degree for students to transfer to 4-year programs for teacher education in grades K-3rd.
Transferability
Completion of this program guarantees completion of the Ohio Transfer Module (OTM). OTM courses are guaranteed to transfer to any public institution in Ohio on a course-by-course basis or in total.Formal articulation agreements with other colleges and universities indicate how Sinclair programs and courses will transfer to other institutions.
Credentials
Upon completion of this degree graduates would be eligible to apply for the Paraprofessional Licensure with the Ohio Department of Education.
Additional Information
This program is available in the following format: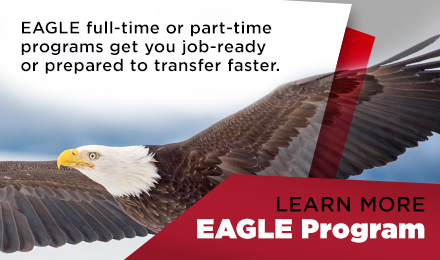 - View the Master Syllabus - View the Course Schedule
This information is for planning purposes only. Sinclair College will make every effort to offer curriculum listed above but reserves the right to change, add and cancel curriculum offerings for unforeseen circumstances.