School Partner Information
This information is for high school teachers, guidance counselors and secondary school partners.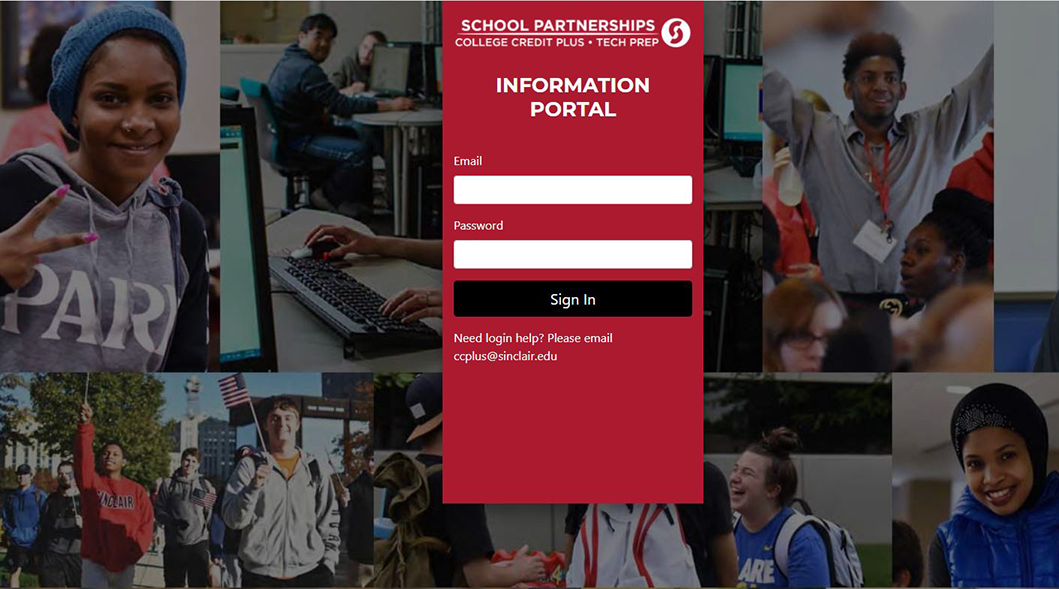 New Online Information Portal
Sinclair's New Online Portal gives school counselors, administrators and teachers instant 24/7 access to demographic data, student application information, and restricted course schedules and rosters. You can also use the online portal to share information with and quickly reach your CCP Coordinators.
To get your school started with the Online Portal, please contact your CCP Coordinator or email ccplus@sinclair.edu.
Having trouble logging into the Portal? See below for assistance.
Portal Log In Troubleshooting Form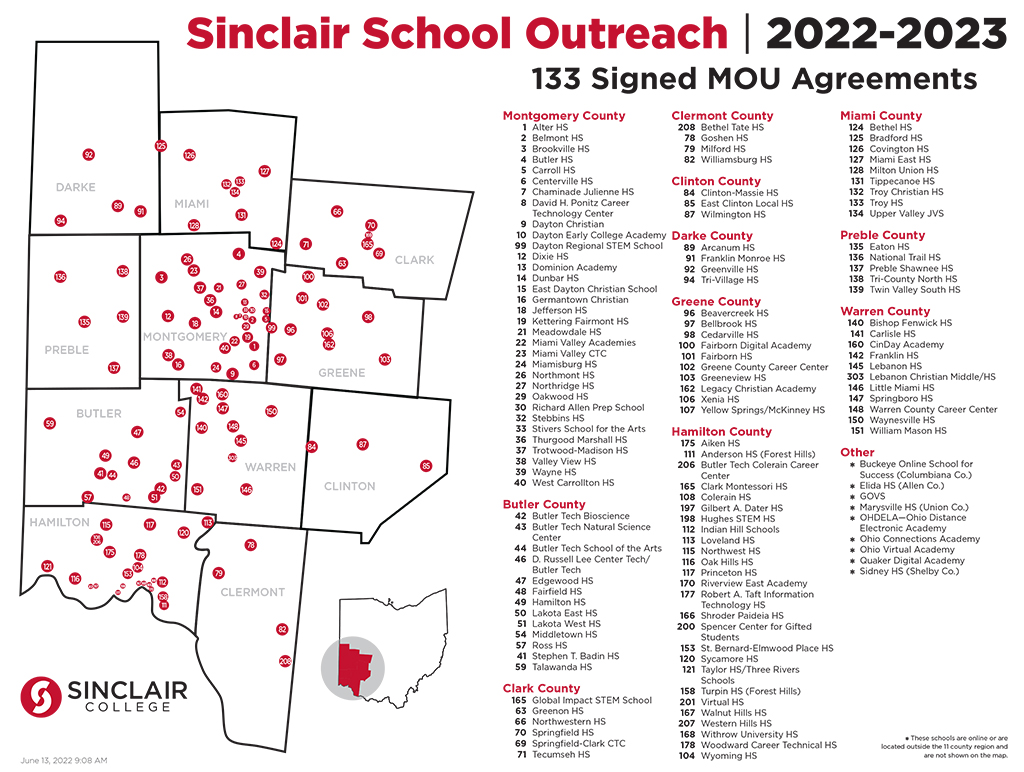 Students have the option to enroll in courses at any Sinclair location, online and in partnership with participating high schools. To find out if courses are offered at a specific high school, please contact our office at ccplus@sinclair.edu or ask your school guidance counselor.
High School Teachers
High School teachers are encouraged to apply to become a Sinclair Adjunct Faculty in order to teach College Credit Plus courses that are offered at their high schools. CCP courses must be taught by individuals who meet BOR's academic credential requirements.
Sinclair (in partnership with Learn to Earn Dayton and the Montgomery County Education Service Center) offers an exclusive program to partnering school districts to help prepare more high school teachers become qualified as adjunct higher education faculty. Here you can learn more about the Montgomery County Faculty Fellows Program.
High school teachers interested in becoming a Sinclair Adjunct Faculty for CCP courses can find more information here.
Certified High School Adjuncts
Here you will find the required forms once you have been approved by Sinclair to teach courses as a Certified High School Adjunct. Please download the forms, complete, and return to Sinclair's Human Resources Office when directed.
Here you will find resources to help CCP Adjuncts and Proctors when teaching and proctoring Sinclair CCP courses as well as information from previous trainings and the information on all Sinclair professional development opportunities.
High School Guidance Counselors
Below are some links to important Sinclair guidelines and reminders: